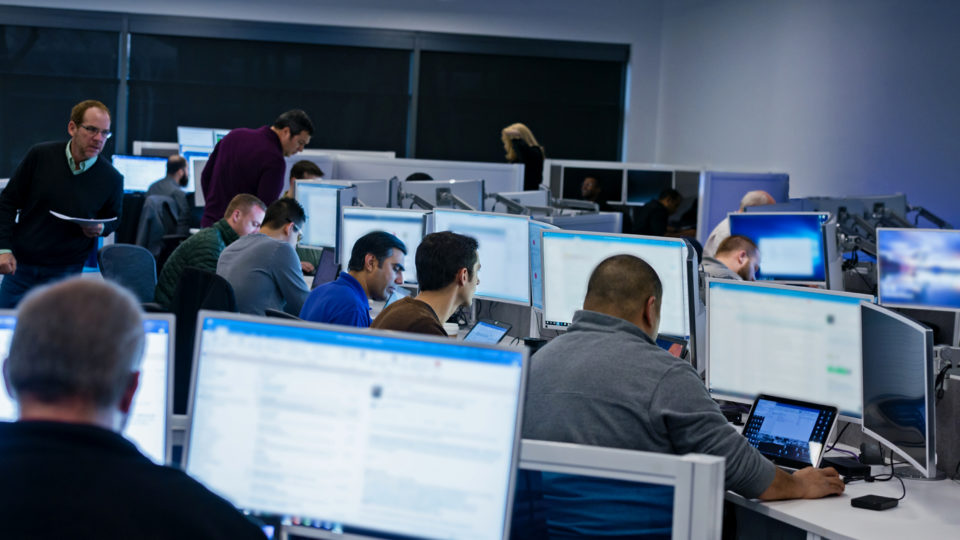 Technology is reshaping society – artificial intelligence (AI) is enabling us to increase crop yields, protect endangered animals and improve access to healthcare. Technology is also transforming criminal enterprises, which are developing increasingly targeted attacks against a growing range of devices and services. Using the cloud to harness the largest and most diverse set of signals – with the right mix of AI and human defenders – we can turn the tide in cybersecurity. Microsoft is announcing new capabilities in AI and automation available today to accelerate that change.
Cybersecurity always comes down to people – good and bad. Our optimism is grounded in our belief in the potential for good people and technology to work in harmony to accomplish amazing things. After years of investment and engineering work, the data now shows that Microsoft is delivering on the potential of AI to enable defenders to protect data and manage risk across the full breadth of their digital estates.
The AI capabilities built into Microsoft Security solutions are trained on 8 trillion daily threat signals and the insights of 3,500 security experts. Custom algorithms and machine learning models make, and learn from, billions of queries every day. As a result, Microsoft Security solutions help identify and respond to threats 50% faster than was possible just 12 months ago. Today, Microsoft Security solutions are able to automate 97% of the routine tasks that occupied defenders' valuable time just two years ago.
Microsoft Threat Protection, generally available today, does the heavy lifting for defenders by proactively hunting across users, email, applications and endpoints – including Mac and Linux. It brings together alerts and takes action using AI and automation. Microsoft Threat Protection breaks down security silos so security professionals can automatically detect, investigate and stop coordinated multi-point attacks. It weeds out the unimportant and amplifies signals that might have been missed, freeing defenders to work on the incidents that need their attention. With identity protection as a core component, it is the only solution of its type that is designed for Zero Trust. More details on the Microsoft Threat Protection announcement can be found on the Microsoft Security Blog.