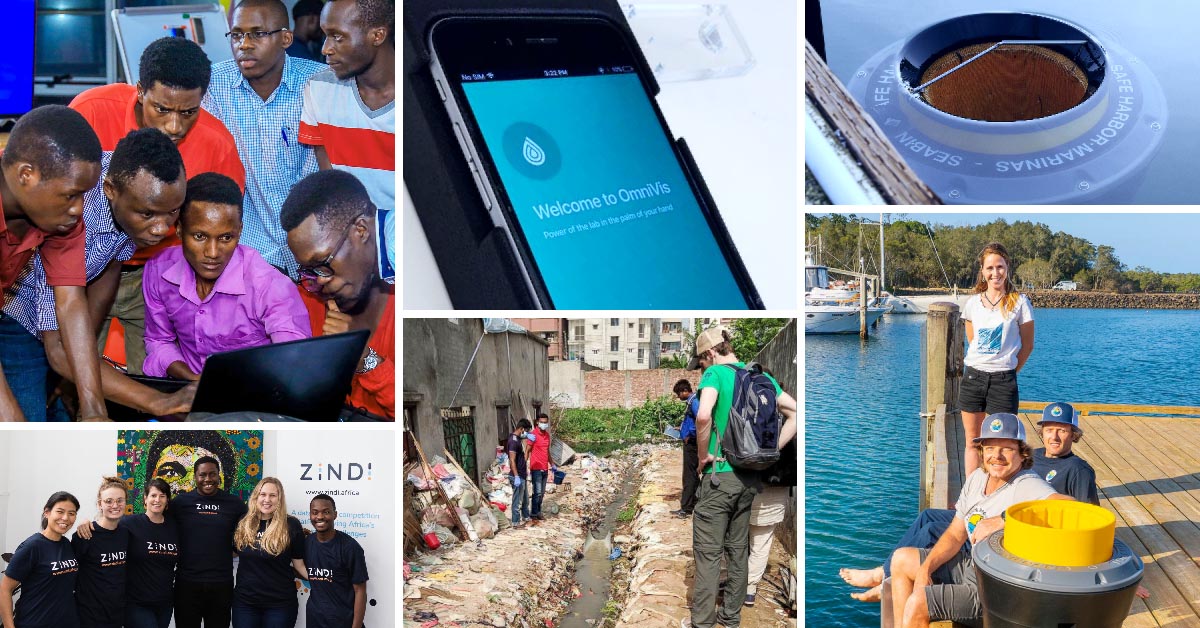 Imagine what it would mean if communities that lack access to safe drinking water had a simple, affordable way to test their water supply for cholera, a water-borne disease that sickens 4 million people every year and causes an estimated 143,000 deaths? Or if we could skim plastic bottles, bags and microfibers from coastal waterways around the world? And what if there was a way to connect Africa's growing community of young data scientists with organizations that have valuable data sets but lack the expertise to uncover the insights that the data might provide?
Whether it's by saving lives, protecting the marine environment or focusing the talent of up-and-coming experts in machine learning on local issues in Africa, each one would mark an important step toward addressing some of the world's most pressing challenges.
The good news is that today, this work is already happening. It's happening at startups that are creating new businesses, built around powerful technologies and designed to make the world a better place. A smartphone-based cholera detection system developed by OmniVis is already being tested in field studies in Bangladesh and elsewhere. More than 800 trash-skimming devices deployed by Seabin Project have collected more than half a million tons of marine litter, the majority of which is microplastics. And more than 10,000 data scientists have signed up for Zindi's web platform, which has hosted dozens of competitions that have yielded valuable artificial intelligence (AI) solutions for companies, nonprofits and government organizations across Africa and around the world.
This is truly just the beginning. Around the world, innovators and entrepreneurs are finding new ways to harness technology to fuel purpose-driven social enterprises that measure success not just by the profit they generate, but by the good they do. At Microsoft, we are deeply inspired by the commitment of these social entrepreneurs, who are focusing their passion for positive change on improving human health and the environment, advancing social and economic equity, and much more.