HRMS Application (HR Software) that streamlines and automates every aspect of human resource function into a single platform to manage and drive your single most valuable asset – People.
HR Software -
How Are We Different
Manage recruitment, payroll & appraisal along with an employee self service portal for Training, Claims and leave on the go
Every application interact with other applications seamlessly.
Context-based analytics enable users to access real-time data insights.
Business applications and collaboration tools work seamlessly together.
Partners network empowers businesses to bring new revenue stream.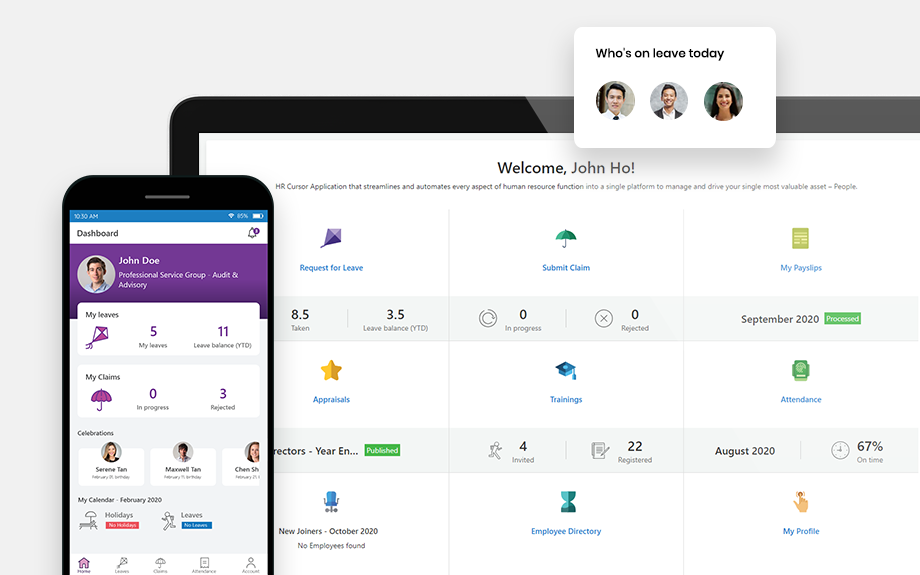 The Recruitment Tool manages your recruitment process via sharing links in job sites or social media for applicants to directly fill in and capture their details, making the interviewing and on-boarding process easy with HR Software.
Dynamic Payroll Management
The dynamic payroll management tool allow payroll run for multiple entities, employees, designation or department.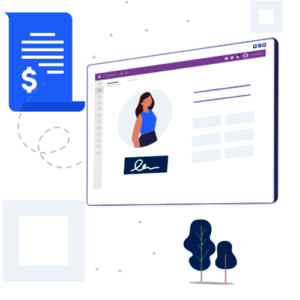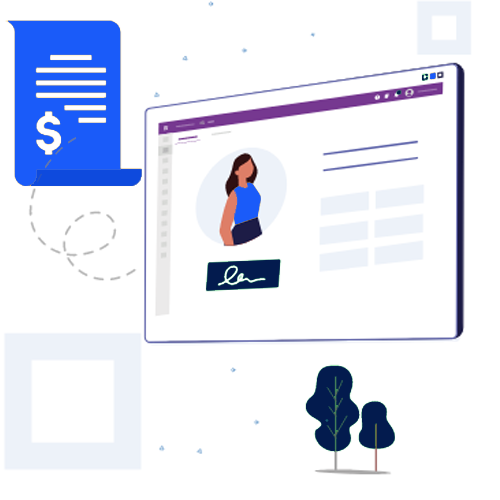 Benefit & Claim Management
Every benefit or claim can be tailored to transaction or yearly limits, with options of multiple reviews to ensure that these are streamlined in accordance to your organisation policy.
The attendance management function monitors and tracks attendance by directly capturing the time log from the organisation's door access system.
Robust training portal includes a course management library, training registration and confirmation system which allows staff to register for training, provide feedback, and track training hours to monitor individual's training roadmap.
Performance Appraisal Management
Holistic Performance Appraisal System sets and tracks appraisals based on defined goals, objectives and competency level. Action plans together with developmental and training needs can be developed and monitored in the appraisals to ensure performance objectives are met.
The Leave Management Module provides an all-in-one portal for applying, reviewing and approval of all leave types.
Employee Self Service (ESS)
ESS is a user-friendly portal for staff to access all modules and manage their own work, training and leave calendar.
HRMS (HR Software) Pricing Plan
Features
Payroll & e-personnel file
Employee Self Service
Manager Self Service
Leave
Claims
Recruitment
Appraisals
Attendance
Training Management

* Silver
payroll & e-personnel file

* Gold
payroll & e-personnel file

* Platinum
payroll & e-personnel file
* Add on HRMS Analytics  at SGD 5 per employee per month
HRMS Analytics app allows you to manage claims, leave, recruitment, attendance, month-end payroll and trainings on dashboards and visual reports that you can collaborate and share with your team. You can use overview, drill down and time intervals capabilities on historic data to access to insights how your organization is performing at any time.
Above exclude GST (based on prevailing rate), one-time setup fee for system configuration, group training and out-of-pocket expense.
For more than 100 employees, please write to us via Contact Us and our Client Service team will reach out to you.
Our Clients
Our customers are growing their businesses with SmartCursors.
Why customers love SmartCursors ?