Client Cursor, cloud customer relationship management system, allows firms to direct and probe the interactions with former, contemporary, and prospective customers.
With add-on analytics dashboard, you can view insights about customers' history like source type, services provided, contact, and more to provide more services to customers, specifically focusing on increasing profitability.
The benefits of using a cloud CRM system is that administrator defines access levels across the organization where employees can access to the information anywhere on any device.
Integration with commonly used office and email applications like Microsoft 365, is one of the most important advantage of CRM Software.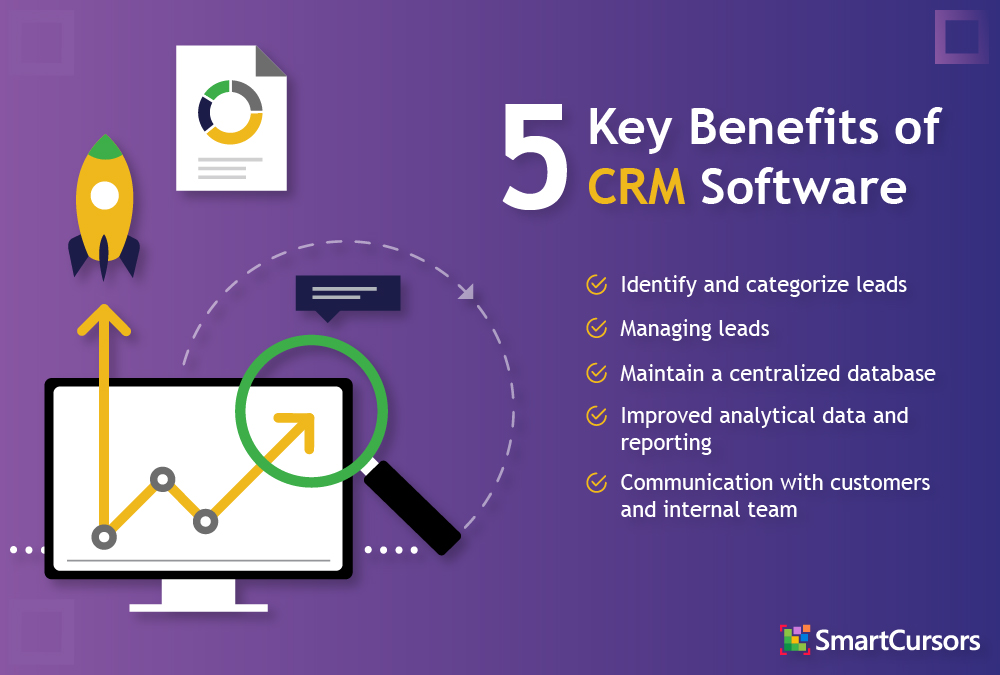 5 Key Benefits of CRM Software
1.Identify and categorize leads
 A CRM system helps in identifying and adding new leads simply and rapidly, and categorize them accurately. Your team can prioritize the opportunities, increase conversion and close deals faster. With accurate information about clients and prospects, the sales and marketing can focus their attention and energy on key tasks. 
2.Managing leads
The administrator for this cloud software sets the type of service that the client needs: create leads, opportunities, quotations and contacts. Directly from the cloud application, you can send the fee proposal email to clients, and these are captured in the communication. For recurring opportunity, you can use the auto-recurring feature to create these future-dated renewal opportunities to streamline business process.  
3.Maintain a centralized database
 File placement in this CRM tool allows in keeping all information in one single database. This customer relationship management software maintains a centralized database, where the team can easily manage all information. This helps the team to access to the most up-to-date information about current customers and prospects at all times. 
 4.Improved analytical data and reporting
 Analytics dashboard in the Client Cursor allows you to obtain data insights on client's opportunities to aid key management to make more informed decisions.
5.Communication with customers and internal team 
 The customer relationship management system captures all outgoing email communications with leads and customers. Its activity feature also helps to organise the tasks and notes which makes it easier to manage and follow up on key outstanding matters. 
In summary, Client Cursor (cloud CRM Software) from SmartCursors focuses on tracking leads, accounts, opportunities and quotations, and provide multiple data insights through analytics dashboards.