You can't predict the next crisis, but you can be prepared for it.
The recent COVID-19 outbreak is a situation where a business continuity plan (BCP) is vital.
When business leaders are faced with the unknown, they must be prepared, react fast and be flexible to respond to the implications.
Here's one great remote collaboration tool that you can set up and keep your operations running.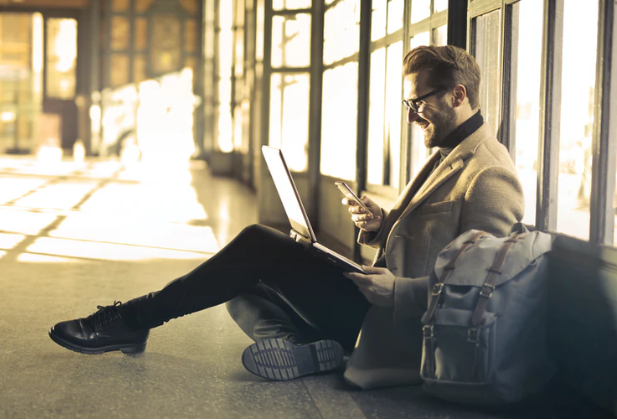 Cloud-based applications are the present and the future.
Microsoft Teams is a unified communication and collaboration platform in the Microsoft 365 application suite that combines persistent workplace chat, video meetings, file storage (in OneDrive and SharePoint) and application integrations, available on desktops, laptops and mobile applications.
A solution such as Microsoft 365 allows everyone, across an organisation, to access emails and a suite of applications from their device of choice, no matter where they are.
Smartphone on IOS and Andriod can run Microsoft 365 apps – meaning your team can chat and work on the go.
With the simplicity and reliability of solutions available now, there's no reason to fear loss of productivity resulting from the COVID-19 outbreak. Your business will be doing its part to help reduce the opportunity for the COVID-19 virus to spread, and in addition, it's an opportunity to take the steps to make any organisation more efficient, more collaborative, more reliable, and focused on growing the business and improving the bottom-line.
Organizations use SharePoint as a secure place to store, organize, share, and access information from any device and also to come out of the existing servers, managing cost.
SharePoint enables you to deliver mobile and intelligent intranet to connect people, teams, and
organization. You'll be able to share and manage content, knowledge, and applications to empower teamwork and quickly find information across the organization.
SmartCursors wants to help Small and medium accounting firms and enterprises with Business continuity plan at this critical and crucial time of Covid-19 where the revenue of most companies is impacted and cost control has become a priority.
Improve business progression in your organization tasks during this challenging time of Covid-19 circumstance.
Free consultation on Microsoft 365: Outlook, SharePoint, Teams & OneDrive
Up to 80% funding support for the 1st 12 months for selected Microsoft 365 plans
Offer includes (for each user):
1. Get the desktop version of Office apps: Outlook, Word, Excel, PowerPoint, OneNote.
2. Host email with a 50 GB mailbox.
3. Create a hub for teamwork with Microsoft Teams.
4. Store and share files with 1 TB of OneDrive cloud storage.
5. Use one license to cover fully installed, Office apps on 5 devices.